How to Master Writing a Personal Narrative Essay
by Suzanne Davis | Sep 14, 2018 | Writing Essays and Papers | 2 comments
I dreaded writing personal narrative essays.
I cringed when teachers assigned a personal narrative essay. I couldn't think of an interesting story about myself. And even if I choose a fascinating personal narrative story, I struggled with how to write about it. But when I was in college that changed because I realized writing a personal narrative essay isn't like writing any other kind of essay.
No, it's writing a story that reveals some piece of myself.  And I love stories. 
A personal narrative is a story about you. It's the same as any other story: it has a beginning, middle, and end.  The difference is that it's from your life. Through that story, you show your reader something that is unique to you.  It can be a story that conveys your humor, your sensitivity, what scares you, excites you, angers you, or makes you sad.  A personal narrative essay lets other people connect with you.  
There are 3 key things you need to know about writing a personal narrative essay:
How to choose a good personal narrative essay topic.
How to develop your personal narrative essay ideas.
How to write a compelling personal narrative essay.
Choosing a Personal Narrative Essay Topic
There are 2 steps to choosing a good personal narrative essay topic.  The first is brainstorming stories from your life, and the second is evaluating the stories you list.
Brainstorming: Choose a place where you can focus. Then answer these questions:
What are some significant stories from your life?
When did you face a challenge or obstacle in your life?
What are funny things that happened to you or funny things you did?
What stories are your most important memories?
What are some sad events and what are some happy events from your life?
List as many ideas as you can for each of these questions. Don't stop and erase any of your ideas. You want as many as choices as possible.
Another way to discover a personal narrative essay topic is to select a writing prompt for personal narrative essays.  Search online for personal narrative essay prompts.  You'll find great personal narrative writing prompts in my blog post, "11 Excellent Personal Narrative Essay Writing Prompts for College Students."  https://www.academicwritingsuccess.com/11-excellent-personal-narrative-writing-prompts-for-college-students/
I've included 8 personal narrative writing prompts in the infographic here:
8 Great Personal Narrative Writing Essay Prompts
Evaluating a personal narrative topic: Now that you have several ideas, decide which stories are most interesting to you. If your story bores you, it will be hard to write a story that grabs your reader's attention.
Once you've narrowed your list, follow these steps to analyze your stories:
Check to see if there is a beginning, middle, and end to each story. Does the middle of your story have one important moment or event in the story?  This important moment is called the climax of a story. Which narrative essay topics have a climax?
Go over your list and look for stories you remember well. What stories can you describe in detail?
Consider whether a story is one you want to share with other people. If it makes you uncomfortable to have other people know about this event then select another personal narrative essay topic.
Analyze your personal narrative essay ideas again and choose a story you really want to write about and share with other people.
Developing a Personal Narrative Essay: Planning vs. Pantsing
There are 2 ways to develop your personal narrative: 1) plan your story or 2) write your story by the "seat of your pants."
Planning is where you figure out the things you want to include in your essay, and where you will include these things before writing.
Pantsing or "writing by the seat of your pants" is where you take a personal narrative essay topic and start writing about it from beginning to the end.  You don't think about the things you want to include ahead of time.
Both planning and pantsing work for developing a personal narrative essay.  It's just a matter of which you like better.
Planning your Personal Narrative Essay
Planning a personal narrative essay is like planning any other kind of story.  You plan a beginning, a middle and an end.  But for a personal narrative essay, you also include what you learned or realized because of this story.
List the order in which things occurred.  You can do this in a simple list or you could create a story outline.
First, how did the story start? Here you want to include the setting of where your story began. Describe the first thing that happened.
Second, list the things that happened next. These things lead up to your climax.  The climax is the most important part of your story.
Third, how does the story end? The ending of your story is the resolution.  A resolution in a personal narrative lets your reader know the result of everything that happened.
Add any important realization or thing you learned from the experience.
Pantsing a Personal Narrative Essay
You'll hear many writers talk about "pantsing" or writing by the "seat of their pants."  They mean that they don't plan what they will write before they start writing.  This method works well for some people writing personal narrative essays.
If you are pantsing a personal narrative essay, write down your topic.  Select a starting point for your story. Then write your story from beginning to end.
When you finish writing, go back and see if you have all the pieces of your story from beginning to end.
Where did you begin your story? What is the setting for your story (time and place)?  What is the first thing that happened?
What events happen that lead up to the most important moment of your story?
What is the climax of your story?
How does your story end?
What did you learn or realize?
Go back and add any missing pieces to your essay.
Writing a Compelling Personal Narrative Essay
The key to writing a fascinating and powerful personal narrative is how you help a reader experience the story. A good personal narrative essay shows what happened and how you felt.  It doesn't tell what happened like a report of events.
It follows the writing mantra of "show and don't tell."
It has a lot of vivid description, emotion and other elements that re-create your story. Here are things you can include your personal narrative:
Vivid Description: As you write your story try to add the five senses to your story.What did you see?  What did you hear? What did you taste? What did you smell? What did you touch?
Not every story has all five senses it. That's fine. Focus on describing the setting, characters, and actions in your story.  Use the senses that are most relevant to your story.
Zoom in on important moments: There are pieces of your story that are more significant or interesting than other elements of your story.  Select a few important moments in your story and add more detail and description to those parts.
It's like taking a photo of birds. You can capture the whole picture and of the birds, but if you want to feature a bluebird, or cardinal or another type of bird, you would zoom in on that bird.  You would see up close the colors of the feathers on it's wings, the size of the bird's feet and how it is flying in the skying.
You can do the same with your story. Zooming will draw the reader into important moments.
Emotion: In a personal narrative essay, readers want to feel a connection to what you felt. If you were nervous or scared in the story then describe that. Describe how you felt at different times during your story.
Dialogue: Can you add dialogue between yourself and another person? Some stories only have one person, so it may not be possible to add dialogue.  But character dialogue can add excitement.  If you add dialogue choose important things people said.  Be careful not to have too much dialogue in your personal narrative essay. Your readers want to see other kinds of action too.
In medias res: In medias res is a Latin phrase that means "in the midst of things" Encyclopedia Britannica  https://www.britannica.com/art/in-medias-res-literature.
In medias res is a technique where the writer begins his/her narrative at a point of action or a crucial moment in the story.  Then the narrative "flashes back" to the beginning of the story.  This writing strategy immerses readers in a story. It's a way to make readers feel what you felt in that moment.  In medias res, is a wonderful technique to use in personal narratives. Test it out and see if it suits your personal narrative essay.
Enjoy Writing a Personal Narrative
When you write a personal narrative focus on making it a sensory experience.  You don't need to use sophisticated language or writing techniques.  You just need to write your story well.
Writing a personal narrative can be fun, exciting and/or deeply moving.  Don't panic or fear writing a personal narrative because you have many stories within you.  Stories that are great to share, and stories people will love to read.  And you are the best person to write your own stories.  Personal narrative essays are one of the most creative things you can write, so enjoy the process, and craft your own story.
Try these tips as you write your next personal narrative.  And if this post helped you please share it with others online!
Photo by  Sergey Zolkin  on  Unsplash
2 Comments
Ron Johnson


on September 18, 2017 at 2:44 pm

Great article, Suzanne. I especially like using brainstorming with students to help get the ideas flowing. I liked your description of planning or pantsing. I'm sure a lot of students would get a kick out of that. There are lots of tips here to help students (and teachers) get started on their own personal narrative essays or articles.

Reply

Suzanne Davis


on September 18, 2017 at 4:17 pm

Thank you so much, Ron. I love writing about pantsing and planning because there are different ways to approach writing personal narrative essays. It's really a matter of preference.

Reply
Submit a Comment

Cancel reply
Follow Me on Pinterest
Academic Writing Success
Tutorpreneur Hero Award
http://becomeanonlinetutor.com/tutorpreneur-hero/
Categories
Academic Writing Skills

100 Words or Less
Writing Resources

College and Graduate School
Online Tutoring
Study Skills
Studying skills
Uncategorized
Writing Essays and Papers
Writing Process
Writing Workshop

Writing Populist
Blog by Rachel Summers
How To Write A Moving Personal Narrative Essay
Posted on
by
Rachel Summers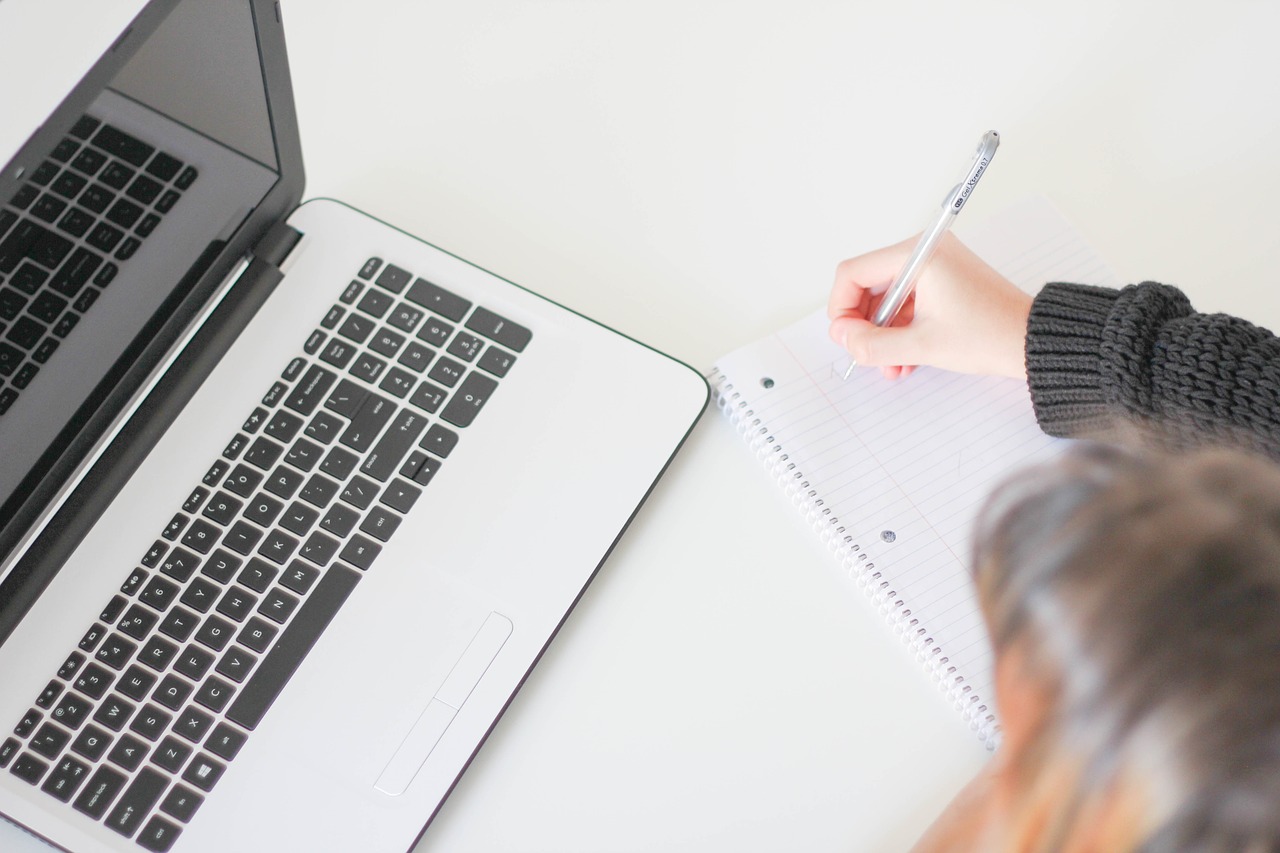 A good narrative essay should take the reader on a journey, and subtly lead to them make their own conclusions. Here are 10 tips that will help you write a powerful personal narrative essay.
Pick The Right Topic
First of all, you're going to need a good topic. The right topic is one that you can expand on, that gives you a story to tell. Pick one that gives you room to work with.
Pick A Specific Event
Broader stories are harder to elicit a response in the reader with. Pick a quite specific event that's had an effect on you in your everyday life.
Engage All The Senses
Don't just tell the reader what happened. Bring all the senses into play. What could you hear? What could you smell?
Show, Don't Tell
This is rule no.1 of storytelling, and it applies here. Pick language that's active and exciting, and draw the reader in. Show them what happened, give them multiple angles to see what's happening in the narrative.
Create A Hook
You want a unique hook that shows your story is individual, and that it belongs to you. At the beginning of the essay, use a hook that will draw the reader in for more.
Use Vivid Vocabulary
You want the reader to feel as though they were there, so give them as much imagery as possible. Use the right vocabulary to really bring them in. Do research into the right words to use if you need to.
Write In The First Person
This sounds obvious, but it's amazing how often students revert to the second or third person when writing. You're writing from your own experience, so write in the first person.
Limit References
In a normal essay, you'll need references to show your research. As this is a narrative essay, you need less references. Keep them limited throughout the text.
Be Clear
Clarity is important, as you have a story to tell and a limited word count. Be clear and concise in your writing.
Get A Second Opinion
Once you've finished writing, have someone else read it over to ensure it reads correctly. Made edits according to their feedback.
This will help you write a narrative essay that's powerful, and really shows the reader how this event effected you in your life. Follow these tips, and you'll be able to write effectively.
Leave a Reply Cancel reply
Recent Posts
Write The Best MBA Application Essay With These 7 Tips
How To Write A Moving Personal Narrative Essay
Get That Persuasive Essay Written With These Simple Steps
Get That College Place With These Application Essay Tips
Create A High Grading SAT Essay With These Tips
Categories
Marketing
Travel
Writing tips