British Broadcasting Corporation
Home
Accessibility links
Skip to content
Skip to local navigation
Skip to bbc.co.uk navigation
Skip to bbc.co.uk search
Accessibility Help
This page has been archived and is no longer updated.

Find out more about page archiving.

Home
Subjects
Biology
Business Management
Chemistry
English
Gaelic
Gàidhlig
Geography
History
Maths
Modern Studies
Physical Education
Physics
Games
More Bitesize
Find us on Facebook
Home > History > Exam skills > Essay skills
Essay structure
So you have picked the essay question you are going to answer and worked out what you have to do to answer it. Now it is time to plan out your essay.
Every essay should have three parts: an introduction, a development and a conclusion. As some people have put it, "say what you're going to say, say it and say what you have said".
The introduction
Your introduction has three purposes:
It shows that you understand the question and what you have to do to answer it.
It gives you a way of leading into the development, or main, part of the essay.
It gives you a chance to make the examiner interested in what you have to say. After all, yours is only one of many the examiner will read – try to make it stand out from the crowd.
How do you do these things? Let's look at the question on democracy from the last bite.
Question

"What was the most important reason for the growth of democracy in Britain between 1867 and 1928?"
For this question, your introduction might fulfil the three purposes like this:
Show that you know you have to compare the importance of several reasons for the growth of democracy by saying what some of these were – for example:

Urbanisation. As people gathered together in large towns and cities they became more aware of politics and became more active.
Better transport and communication leading to faster spread of ideas.
This led to more organised political groups such as the Liberals, Conservatives and, later on, the Labour party. It also led to more demand for change from campaigning groups like the Reform League and the suffragists and suffragettes.

By picking one of these factors and putting it at the end of your introduction, you can use it as the first one in your development, giving a smooth link between the two sections.
Introduce your essay with a strong sentence: "There were many reasons for the growth of democracy in Britain …" is OK, but there will be many like this. There are more interesting ways of saying it. Compare that with, "By 1867, demand for change had already forced politicians to begin the process of making Britain more democratic, by passing the Great Reform Act over thirty years earlier." This shows you are aware that the story had begun before the dates in the question and you have already named one of the factors. This lets you go on to bring in the others, perhaps using one of them as your link to the development part of the essay.
The development
This is where the main argument in your essay takes place. Here you explain each of the factors and say why it was, or was not, important. Sticking with the question on democracy, you should write at least a paragraph about each factor. In this paragraph, you should:
Make a judgement about whether the factor was very important or less important than other factors.
Explain why it was more or less important.
Support your judgement with evidence from your own knowledge.
Link it to the issue in the question.
Many people just write down all they know about the topic and finish with a sentence that says, "therefore this was an important factor". This is not impressive as they have given no reason for saying that the factor was important.
Example
Compare these two short comments about the importance of improved communication as a factor in causing democracy to grow in Britain. Which do you think gives the better explanation?
Transport and communication improved in nineteenth-century Britain. Railways allowed ordinary people to travel further and visit cities they could not have done before. Newspapers gave people more information about events in the world and about politics than ever before. Therefore improved communication helped democracy to grow in Britain.
Railways spread across Britain, allowing ordinary people to travel further and visit cities they could not have done before. This brought many of them into contact with the political demands of the radical groups, news of which also reached them through the newspapers that the railways brought to their own towns. In these ways, changing communications became important in creating the conditions for democracy to grow in Britain.
Neither of these is enough on its own – they need you to use your recalled knowledge to give specific facts that support or illustrate your argument.
The conclusion
In the conclusion, you should:
Remind the examiner of the main points in your argument, comparing the factors and giving reasons for how important you think they are.
Answer the question directly.
At this stage, do not bring in new points, as there is no time to develop them properly. Also, take care not simply to repeat points you have made earlier – you are summing up your argument, so make that the focus.
Links
SQA – History
Scottish Qualifications Authority History resources, including Past Papers, Arrangements Documents and Marking Instructions.
Links
Education Scotland
A collection of resources from Education Scotland to help you prepare for your exams.
BBC navigation
News
Sport
Weather
iPlayer
TV
Radio
More…
CBBC
CBeebies
Comedy
Food
History
Learning
Music
Science
Earth
Local
Northern Ireland
Scotland
Wales
Full A-Z

of BBC sites
BBC links
Mobile site
Terms of Use
About the BBC

Privacy
Accessibility Help
BBC © 2014 The BBC is not responsible for the content of external sites. Read more.
This page is best viewed in an up-to-date web browser with style sheets (CSS) enabled. While you will be able to view the content of this page in your current browser, you will not be able to get the full visual experience. Please consider upgrading your browser software or enabling style sheets (CSS) if you are able to do so.
Skip to content
Search the site
Search this site
Contacts
Study Blog
Library Subject Guides
Lancaster Answers
Student Portal
Find a course
Learning Skills
Academic Writing
Essay Writing

Leave feedback

Essay writing
The essay is a form of academic writing which will help you to demonstrate and develop your understanding of a subject. You will generally need to present a reasoned argument in a structured way, and you will need to support this with high quality evidence. This section will advise you right through from understanding your essay title to writing your conclusion.
Instruction Words for Assignments Definitions of instruction words (pdf)
Analysing your essay title A template to help you organise your thoughts (pdf)
Writing essays in science A powerpoint presentation (Lancaster log-in required)
Interactive study resources
Learn how to interpret questions and how to plan, structure and write your assignment or report with this free Open University course Essay writing and report writing skills
Learning Developers
The Learning Development team offer individual drop-in sessions and appointments, as well as mentoring schemes and workshops. We can advise on academic reading and writing, independent study, criticality, time management, maths and a range of other study areas.
Your learning developers are:
Joanne Wood in FASS [email protected]
Dr Beth Caldwell in FHM [email protected]
Dr Robert Blake and Dr Louise Innes in FST [email protected]
Rebecca Howarth and Gill Burgess in LUMS [email protected]
For Maths and Stats (all Faculties)
Dr Elena Luchinskaya [email protected]
For English Language Development (all Faculties)
Dr Helen Hargreaves [email protected]
Home
Learning Skills
Academic Writing
Essay Writing
Leave feedback
Home
Advice and Articles
How to Improve Essay Writ…
Home
Advice and Articles
How to Improve Essay Writ…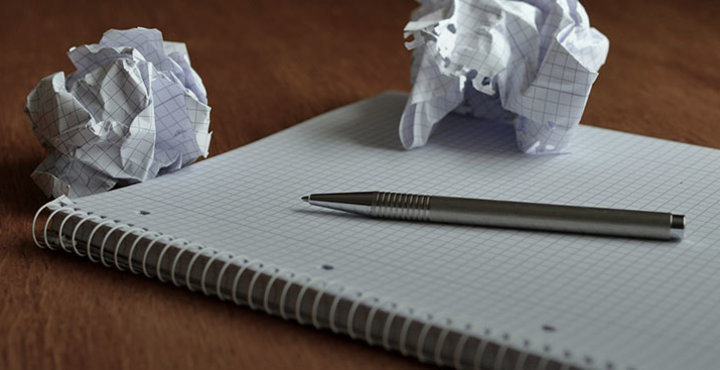 How to Improve Essay Writing Skills
---
If you've been told time and time again that you express great ideas in your essay writing but your writing needs polishing, you aren't alone. The following tips will help improve your writing skills and turn you into a great writer.
Avoid repetition: It's an essay killer
Though it may seem difficult when writing a five-page term paper on a single idea or character, avoiding repetition is essential to improving your writing skills. When you use the same words ad nauseam, your reader views it as a sign of laziness. Here are three tactics that will help eliminate wordiness and eradicate repetitive words and phrases:
The simplest approach to improving your writing skills is to eliminate the repetitive word or phrase from your essay.
If you feel you need to keep the idea, replace the word or phrase with something similar. This may mean substituting a pronoun for a proper name, such as he instead of George; or it may mean searching for an alternative. Use a thesaurus only to remind you of words you already know but have temporarily forgotten. Don't select unfamiliar words that merely sound good; this risky path often leads to the use of words with different underlying meanings, which ultimately can hurt you more than the original repetition.
The last of our techniques for improving your writing skills is more difficult, but usually the most effective. Begin by crossing out the offending repetition. Next, circle key words in the sentence (skip words such as a, of, while, it, etc.). Now craft a new sentence that retains the circled words but discards the repeat ones. This may require you to add more ideas to round out the thought, but our term paper editors have found that expanding on your new sentence in this manner will improve your paper.
Active voice: Breathe life into your essay writing
In order to improve writing skills, we encourage students to write in the active voice . For those of you who have misplaced your grade school grammar book, this means that the subject of the sentence performs the action; it does not receive the action. Compare the following examples:
Tom tossed the ball (active)
The ball was tossed by Tom (passive)
To find the dreaded passive voice, look for a "to be" verb (is, am, are, was, were, be, being, or been) followed by a past participle (often a verb ending with -ed). Ask yourself who is performing the action (the verb). Move that person or subject in front of the verb and make the necessary grammatical changes.
Trite phrases: Banish the banal
In order to improve your writing skills, force yourself to delete all idioms and clichés. Your reader wants original thoughts, not processed or canned sentiments. Yes, this means you must replace those mundane words with something clever of your own. Reduce—perhaps to zero—the number of similes and metaphors, particularly if they are common ones.
There may be instances in which you have devised the perfect comparison, one that highlights the essence of your argument, but chances are that an experienced reader won't be as impressed with your creativity as you are. While certain types of writing (advertising, speeches, etc.) may call for this, such phrases are anathema in formal writing. Eliminate these to improve your writing skills.
Literary present: Just do it
When writing about literature, you must write in the literary present. Your natural inclination will be to write:
The river symbolized freedom and enlightenment for Huckleberry Finn.
But the literary present demands that you write:
The river symbolizes freedom and enlightenment for Huckleberry Finn.
A key tip to improving your writing skills is that everything should be in the present tense. It doesn't matter that you read the book last week, or that the author wrote it a century ago. Write about the characters and events as though they exist in the here and now. This is one of those conventions that is just easier to accept than to question.
Mechanics: Sweating the small stuff is important when improving your writing skills
Always run a spell check. It only takes a moment, and it will save you the embarrassment of turning in an analysis of Julius Caesar in which you consistently misspell Caesar. Pay attention to the suggested replacements when editing your essay, however, as these canned wizards do not always understand your meaning. Even Bill Gates can't turn "it" into "in" or "you're" into "your" for you, so you also need to comb through the paper carefully with your own eyes to find every error before handing it in. Brilliant essays receive lower grades if simple mistakes are left unchanged.
Ask for a second opinion
If you're thinking that this seems like a lot to remember, you're right. But focusing on one or two areas at a time will help you steadily improve your writing skills. If you need more help along the way, try our online essay writing course .
Image source: condesign/Pixabay.com

Related Articles

Active and Passive Voice
Are you unsure whether to use the active of passive voice? Our editors explain why using the active voice will make your academic papers stronger.

Essay Writing: Traffic Signals for the Reader
You're writing an essay, and you want a good grade, or at least to make yourself understood. How can you make this easier for your reader?

Five Habits to Avoid in Your Academic Writing
After editing thousands of pieces of academic writing, our editors have compiled five of the most common mistakes that academics make and offer suggestions on how to avoid them.

Back to Advice and Articles
Article Types

Articles & Advice


Podcasts
Articles For

Academics
Authors
Business People
Corporations, Governments, Institutions
English as a Second Language
Personal
Students
Become a Better Writer
Have free writing advice and grammar tips sent straight to your inbox every month.
Tools
Editing Services

Proofreading Services

Word Count Tool

Commonly Confused Words

Grammar Guide

Writing an Essay Guide

Useful Sites
Tags
editing
essay writing
grammar
writing advice
Ordering is easy. Start by telling us who you are.


English as a Second Language



English is not my first language. I need English editing and proofreading so that I sound like a native speaker.

English Is My Second Language


Academic or Student



I need to have my journal article, dissertation, or term paper edited and proofread, or I need help with an admissions essay or proposal.

I Am an Academic or a Student


Author



I have a novel, manuscript, play, or ebook. I need editing, copy editing, proofreading, a critique
of my work, or a query package.

I Am an Author


Business or Corporate



I need editing and proofreading for my white papers, reports, manuals, press releases, marketing materials, and other business documents.

I Am a Business Person


Personal



I want to sound professional and to get hired. I have a resume, letter, email, or personal document that I need to have edited and proofread.

I Have a Personal Document